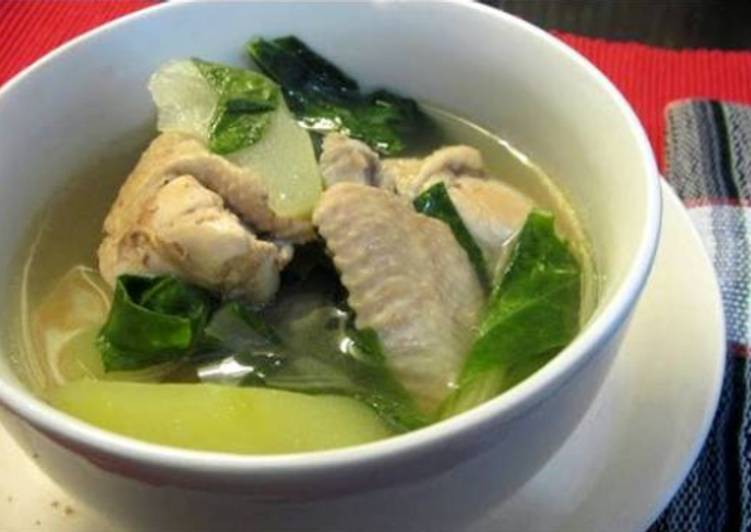 Tinolang Manok.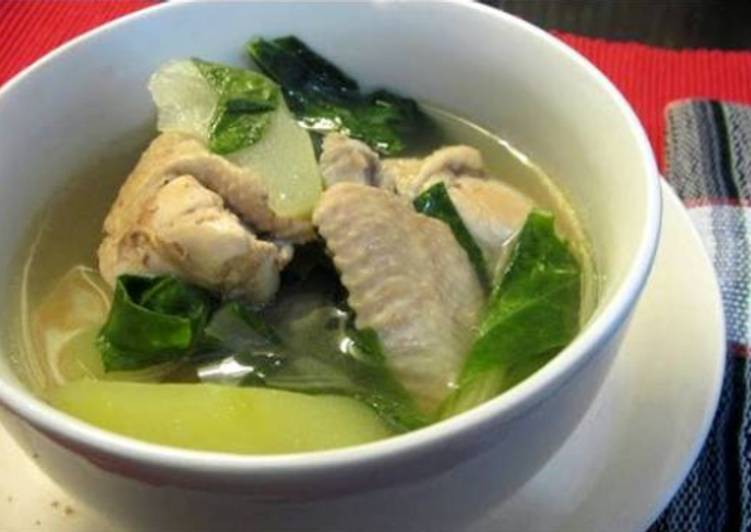 Nowdays, you should can have Tinolang Manok using 11 ingredients and 8 steps. Here is how the way you cook that.
Ingredients of Tinolang Manok
You need 1 of whole chicken (2 inch cuts).
It's 1 of medium sized green papaya (wedges).
It's 5 bunches of cayenne pepper leaves (remove the stem).
It's 2 of onions- purple (minced).
You need 5 cloves of garlic (minced).
You need 1/4 tsp of black pepper (ground).
Prepare 2 inches of ginger (julienne).
Prepare 2 of stems of lemon grass (optional because I prefer none).
Prepare 5 cups of water.
You need of Fish sauce or Salt (to taste).
You need 5 tbsp of canola or olive oil.
Tinolang Manok step by step
In a low heat, sautè the onion in a wok. Wait until caramelized..
Add the garlic and do not let the garlic overcooked and add the ginger..
After 3 minutes of sauteing, place the chicken and make sure that the chicken is placed all over the wok. Higher the stove to medium heat. Wait until the chicken realease it's juices then add the pepper..
When the chicken is already half cooked, add 3 cups of water. Cover with lid and wait until the chicken tenderized..
Check if the chicken is cooked then add the papaya. Wait until it's nearly cooked because we don't want to overcook the papaya..
Add the fish sauce or salt but remember to put these little by little..
After you got the perfect taste, add the leaves and lower your heat so that it will not affect the taste of your tinola or else it will be bitter..
After 3 minutes, off the stove and your Tinolang Manok is ready to serve with rice..