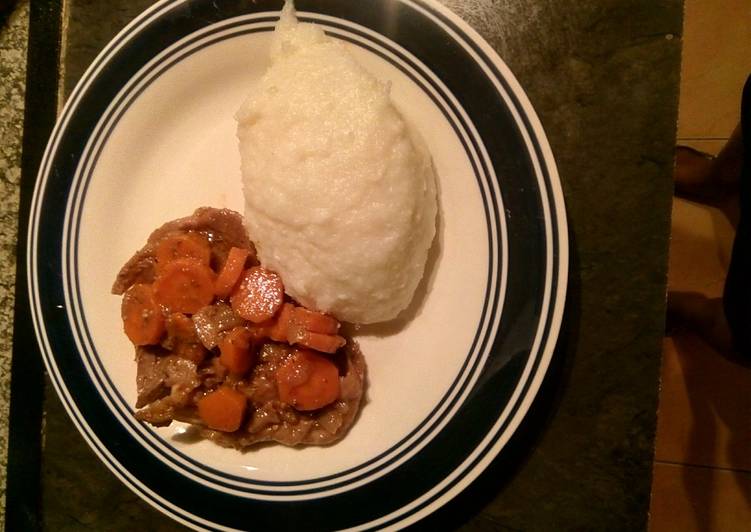 Tasty Turkey Stew. My husband and I love dumplings, and this mild-tasting, homey dish has flavorful ones floating on a tasty turkey and vegetable stew. My mom made this stew when I was young, and it was always a hit. Since it's not time-consuming to make I can fix it on a weekend for our children, who love the tender dumplings.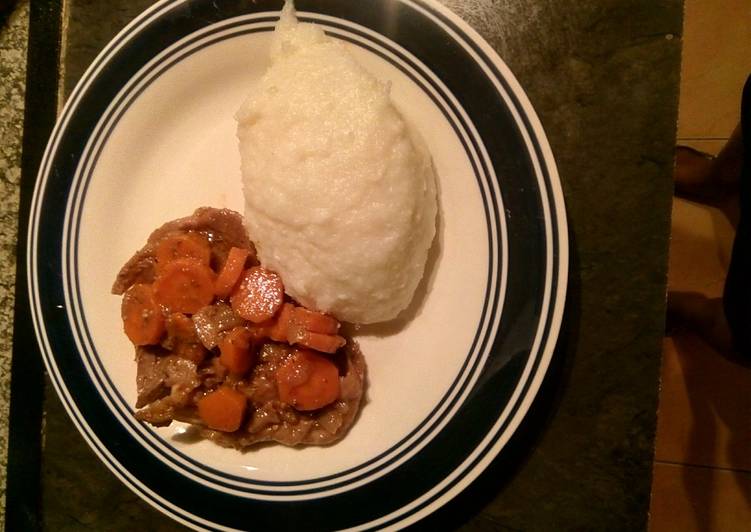 It's packed with tasty chunks of turkey, whole peas, diced carrots, and potatoes, and smothered in Now comes Blue's Stew, a hearty food that's made with the same kind of love and care from the good. Health Extension Tasty Turkey Stew can be added to dry dog food for a hearty meal with added protein. Remove the turkey bone before serving stew. Nowdays, you should can make Tasty Turkey Stew using 6 ingredients and 3 steps. Here is how the way you boil that.
Ingredients of Tasty Turkey Stew
Prepare of Potion of turkey drums,.
You need 3 of carrots diced.
Prepare of Chicken Spice.
Prepare of Steak and chops SpiceMixed herb Spice.
It's 1 of onion.
You need of Crushed ginger and garlic.
NOTE – you can easily use pasta in place of the rice. But you could easily use only white or only dark meat, to suit your taste buds. It's chock full of veggies, too — and with bone-in turkey pot roast, it's basically the best comfort food ever. This hearty turkey stew with vegetables simmered in a creamy sauce is a delicious way to use up that leftover Thanksgiving turkey.
Tasty Turkey Stew instructions
Fry onions and carrots in a saucepan.
S.
Add your spices and ginger and garlic with the diced carrots.
There are two types of people in this world. I'm not talking about right or. Turkey Broth, Turkey, Chicken Liver, Dried Egg Whites, Sweet Potatoes, Potato Starch, Dried Egg Product, Guar Gum, Salt, Peas, Sodium Phosphate, Flaxseed Meal, Tricalcium Phosphate. Lots of delicious turkey recipes from FBC members and the folks at Tasty Turkey (Turkey Farmers This African Inspired Peanut Stew with Turkey is a warm and comforting meal perfect for these colder. Packed with tasty chunks of turkey, diced carrots, peas and potatoes, and smothered in thick, savory gravy.